When to visit Cambodia ?
There are two distinct seasons in Cambodia:
– A dry season, which lasts from November to April, with temperatures between 25 and 30°C
– A rainy season, which lasts from November to October with temperatures between 30 and 35°C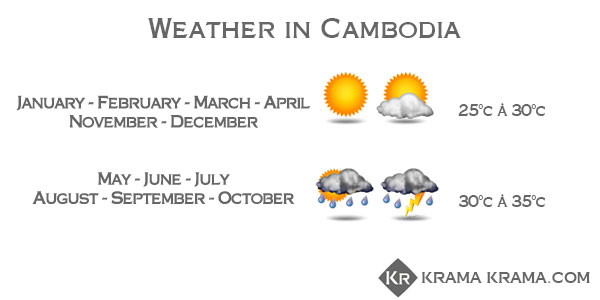 Tourists flock to Cambodia between November and March for the milder temperatures. From mid-April onwards, temperatures rise considerably and it becomes difficult to visit the temples of Angkor during the afternoon.
Our tip: in mid-October, the climate is generally pleasant, though there can be some late afternoon downpours, and the temperatures are acceptable (averaging 30°C). Best of all, there are still relatively few tourists. However, if the hordes of tourists don't bother you, December and January are the best months to visit the country.